Hello I am the CEO of Phoenix Carpet Repair & Cleaning. Originally from New Jersey, I have lived in Arizona for more than a decade. I started the business in 2010 and have been doing carpet repair & cleaning since 1988 as an individual contractor. I served as a minister for 15 years before starting PCR&C. I love spending time with my wife and two boys; 4-wheeling, hunting, cruising in my Corvette on the weekend, fishing, and just hanging out in the backyard by the pool. My true calling is carpet repair, building a business and providing services I am passionate about. I like to consider myself an entrepreneur and an expert in carpet repair and carpet cleaning. I would say the best part about my career other than the customer service aspect, is having the opportunity to hire employees and help them make a living for their family who share the same passion as I do.
I have been working for Phoenix Carpet Repair & Cleaning since 2013.  I am an Arizona native and grew up in Phoenix. I became IICRC Certified in January 2014. Even though I am not a field technician, I believe having some of the same knowledge our technicians really helps me when speaking to customers over the phone. I am married with three young boys and when I am not at work, I like to do family oriented activities, crafting, cooking, gardening, camping and just being outdoors in general. I love the people I work with and I look forward to what the future will bring as the company continues to grow.
Hi, I am Bethany, Office Manager for Phoenix Carpet Repair & Cleaning. Growing up in the Air Force I was fortunate to live all over the world in places such as California, Louisiana, England and Germany. After moving to Arizona I quickly realized how much I loved it. I was made to live here in the heat! I have three beautiful children who keep me busy and three cats who think they rule us, humans. I'm a huge football fan and love cheering the AZ Cardinals on with my Dad! I'm very excited to be a part of this wonderful company. Working with good people who have integrity and take pride in the work they do is a refreshing change. I enjoy interacting with our customers and giving superior customer service. I'm looking forward to expanding my skill set by continuing to learn from my co-workers and growing in this field.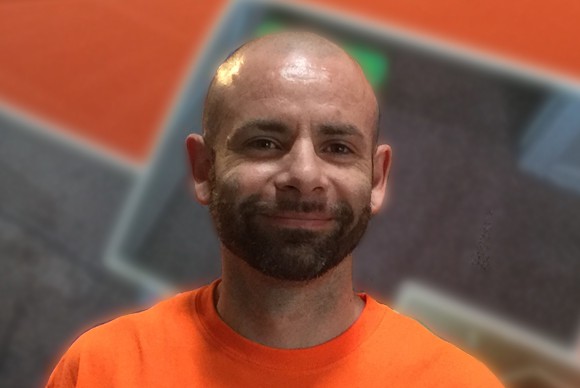 Brandon
Carpet Repair & Cleaning Tech
I am Brandon and I am a Carpet Repair and Cleaning Technician with Phoenix Carpet Repair & Cleaning. I started in this industry May 2008.
I am from Peoria, Az and I have a wife, 2 kids and a baby due April 14, 2017. My family is my life. We love camping, barbecuing, going out to dinner and finding new places to try new food. I also love watching and playing sports. What I enjoy most about my line of work is interacting with new people and being challenged. I have a lot of pride in my work and I am very careful in making sure our customers are satisfied!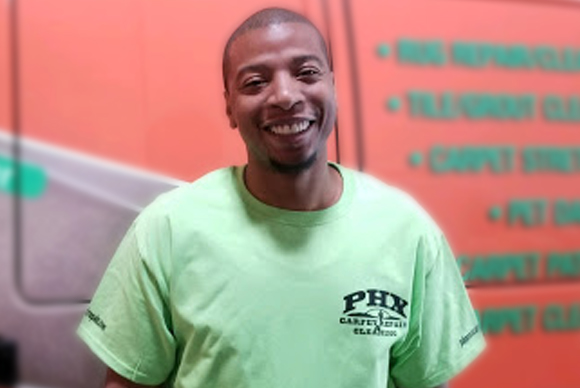 Amos
Carpet Repair & Cleaning Tech
Hello, I am Amos, a Carpet Repair and Cleaning Technician. I started out in this industry back in 2014.
I am from Columbus, OH but I moved to Phoenix in 2016. I consider myself a family man. I enjoy watching and playing basketball on my free time and being surrounded by my family. What I enjoy most about my line of work is the people I come across each day and providing a solution to their flooring issues. I hope to grow in this industry and one day start my own company.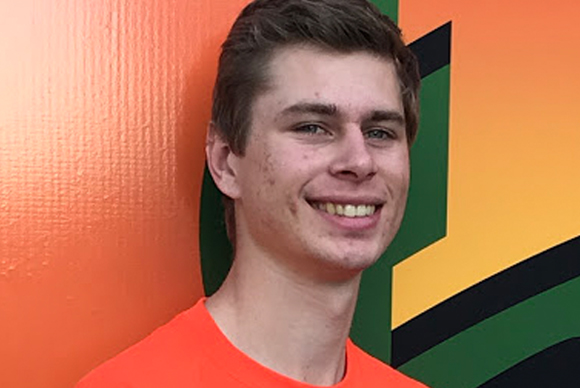 Andrew
Carpet Repair & Cleaning Tech
I am a Carpet Cleaning Technician. I have lived in Phoenix, AZ since 2005 and before that I lived in Buffalo, NY. I have been in this industry since 2014 and follow the IICRC by the book to ensure every job meets certification standards. On my leisure time, I enjoy playing golf, taking my truck on off-road adventures and walking by dog Coco. I also enjoy weekends at any of California's beautiful beaches. Spending time with my family is always something I enjoy. My favorite part of this job is having the ability to solve my client's issues and taking care of their concerns. Nothing beats a smile on a customer's face when the job turns out better than expected. My future aspirations are to continue providing excellent service to the Phoenix metro area and growing this company.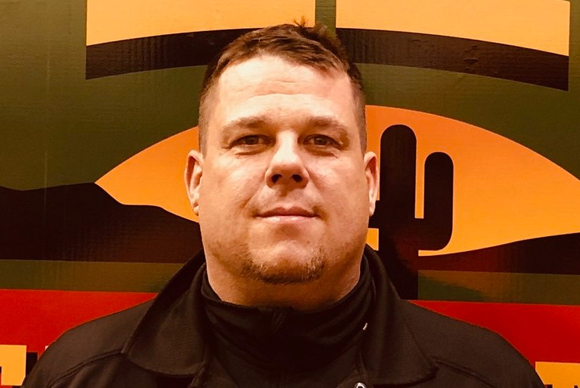 Aaron Cline
Water Mitigation Supervisor
Hello my name is Aaron Cline and I am a Water Mitigation Supervisor. I am from Seattle originally and I have lived in Phoenix for the last year and a half. I got started in the Water Damage industry in 2012 and have earned a number of different certifications including:
IICRC Applied Microbial Remediation Technician (AMRT)
IICRC Fire & Smoke Restoration Technician (FSRT)
IICRC Water Damage Restoration Technician (WRT)
IICRC Carpet Repair and Reinstallation Technician (RRT)
In my free time, I enjoy spending time with my family and anything Seahawks-related! Being in this type of work, I like helping customer's in emergency situations and doing my part to help get their home or business restored as quickly as possible. I've owned my own national franchise, as well as my own independent water damage company. I did commercial construction from 1992-2012. In 2008 I was injured in a work accident that forced my to leave commercial construction. In 2012, I purchased a national franchise for emergency services.